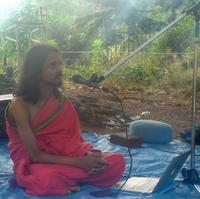 Acharya Shree Shankar can give lectures on all spiritual topics as well as material topics.
Examples of possible topics are :
Spiritual awakening or enlightenment
Sacred texts from all traditions (Bible, Bhagavad Gita, Yoga Sutras, Upanishads, the Koran, etc.)
Healing techniques
Tantra and Sexuality
The abundance and success
Family life and couple
Social life in today's world
The true meaning of non-violence
etc...
You can suggest your own topics.
What is needed in the organization:
A place which can be a conference or yoga room, or an outdoor place
A public in sufficient number
For any request :